'Choosing a Humanist ceremony was the first step in creating our perfect day. Choosing Hannah to be our Humanist Celebrant – the icing on the cake!
From start to finish, Hannah was absolutely charming and really tapped in on the 'feel' we were hoping to achieve. Her beautiful drafts were spot on to begin with, and little tweaks along the way only added to the fantastically emotional and fitting ceremony that she expertly word-smithed. There wasn't a dry eye in the house we hear.
Both myself and Martyn were blown away at how different and gorgeous our wedding was and summed up exactly how we felt about each other. Every one of our guests loved the experience and it was so nice for them to be able to contribute too, to make this a truly personal celebration.
Hannah also really helped soothe any nerves we had by giving us a call the day before the wedding and I really appreciated her sending supportive texts to me in my hour of need! Her words of wisdom on my fear of blubbing at the first few words truly were worth their weight in gold – I managed to speak!
We're now hoping that we'll be lucky enough to see Hannah again for a naming day! :)) Thank you so very much for making it a day to remember. Xxx'
Mai and Martyn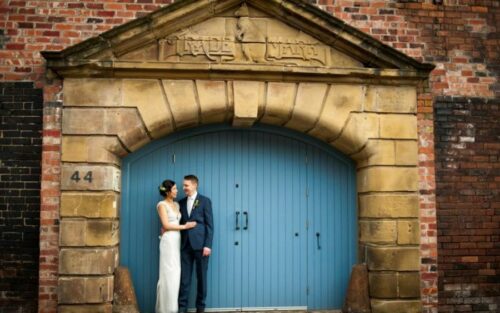 If you like what you've read in Mai and Martyn's testimonial, do check out my Weddings page and Instagram. If you've any questions, just drop me a line. It will be a pleasure to hear from you. Hannah WG