Humanist Wedding Testimonial | Angela + Tom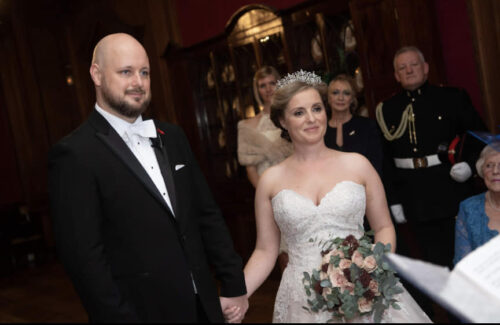 'Our wedding day was the most amazing day made perfect by a ceremony which was all about our lives together, love for each other and what the future may hold.
As neither Angela or I are religious, a religious ceremony didn't seem fitting, and a civil ceremony seemed a bit regimented. We wanted a ceremony about us, where we have been and where we are going. When we looked into a Humanist ceremony we knew we had found the one for us and Hannah is a fantastic Celebrant.
She made the process very easy. She set lots of tasks and took the time to get to know us which helped the ceremony feel more personable on the day. Hannah liaised with our friends and family for a few surprise readings which were beautiful. Everybody loved her.
People are still telling us it's the best ceremony they have ever seen. It had everything we hoped for; love, laughter and tears. She has helped us make memories forever and we cannot thank her enough.
Love, Mr & Mrs M x'
'You personalised our wedding and made it magical, like a dream come true. We are so grateful we found you. Thank you xxx' Note on card from Angela and Tom
'Thanks Hannah, we had an amazing day and loved how you lead the ceremony and made it so personal. Regards, Anne and Ged' (Groom's parents)
I just wanted to take the opportunity to say a massive thank you for the wonderful service you gave for Angela and Tom. It made the day very special and helped to make the day very memorable. I found your words very fitting and will download them to add to the Memory Box. Thank you again for being part of our day.
Best Regards, Wendy' (Mother of the Bride)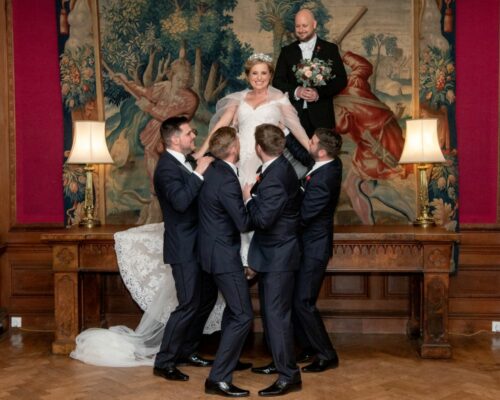 If you like what you've read in these testimonials, do check out my Weddings page and Instagram. If you've any questions, just drop me a line. It will be a pleasure to hear from you. HWG