'It's difficult to know what to say!
After all my stressing, our wedding ceremony couldn't have been more perfect or special.
Both sets of parents haven't been able to stop raving about it, and lots of people have said it was one of the happiest weddings they attended – even people who weren't present at the ceremony (the speeches were real tear-jerkers as well!).
Thank you so much for all your hard work, patience, and hand holding through the process.
We both feel so privileged that we had a wedding which was so joyful and perfect for us.
Thank you again,
Becca & Jon'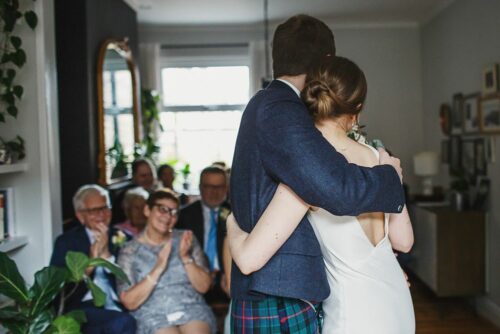 If you like what you've read in Becca and Jon's testimonial, do check out my Weddings page and Instagram. If you've any questions, just drop me a line. It will be a pleasure to hear from you. Hannah WG