Humanist Wedding Testimonial | Lynsey + Michael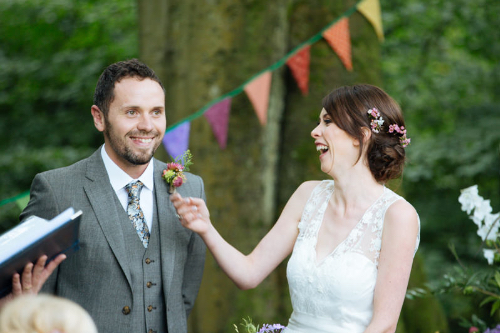 'We had the most fantastic day. The ceremony was the definite highlight for both of us.
Michael and I were reflecting on the day last night and he came out with 'I was really dreading the ceremony but it was actually my favourite part of the whole day'. A huge compliment to you for an introvert to come out with something like that!
The ceremony being so personal and meaningful just completely made it. It was everything I hoped it would be and more.
I felt so at ease during the ceremony (and I usually hate being public speaking) and will always remember looking out at everyone watching and Michael looking at me- while you so eloquently told our story- a story that I am so proud of. You completely did it justice.
We received so many compliments on the ceremony. One of Michael's work friends said that if he could do his again, he would have had a ceremony like that. So meaningful, he welled up.
Thank you again, for all that you did throughout the process and on the day. I will always remember your kindness and will cherish the memory of the ceremony.'
Lynsey
'Thank you so much for the smart script. I am sure we will treasure it.
I have got to say that I have read the script quite a few times since the wedding. It brings the day and all the emotion that went with it, in an instant. I can recall the way you said something, the pauses, the look Michael gave me and who I looked out to in the crowd. It is truly wonderful that we will have something so uniquely personal to reminisce over.
I have attached quite a few photos- couldn't choose which to send. I love the spectrum of emotions that they capture- and what you delivered.
Thanks again for all you did,
Lynsey and Michael'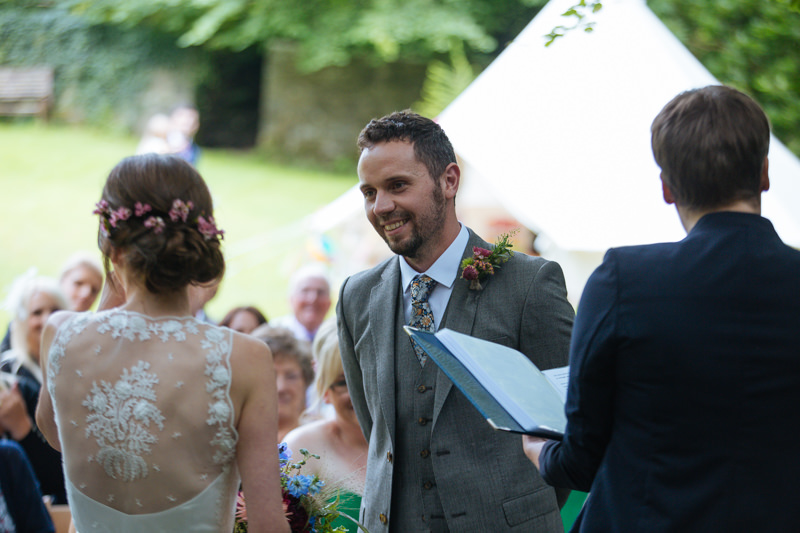 If you like what you've read in Lynsey and Michael's testimonial, do check out my Weddings page and Instagram. If you've any questions, just drop me a line. It will be a pleasure to hear from you. HWG