Humanist Wedding Testimonial | Neave + Patrick
'The ceremony for me and Patrick was the most special part of the day.
We chose to have a humanist ceremony. The weather was so hit and miss that I didn't find out the ceremony was outside until I got there. It was lead by Celebrant Hannah Wroe Gill who built our beautiful, bespoke ceremony. She helped us write our vows and create something which we will cherish forever.
Our ceremony was US, it was about our 13 years together so far, how we have grown and how much we love each other. She made our family and friends laugh and cry not least me and Patrick.
We had 'I Wanna Be Yours' read by Patricks brother Owen and Friendship ready by my friend Laura both were special moments during the ceremony. We also did Hand-fasting accompanied by a beautiful reading from my brother Liam called 'These are the hands'.'
Extract from their entry on the 'Rock My Wedding' site
'Thank you for the script of the day. We will cherish it. Thank you again for all the work you did for us and for being a part of making our day so extremely amazing.
Kind regards, Neave' Email afterwards.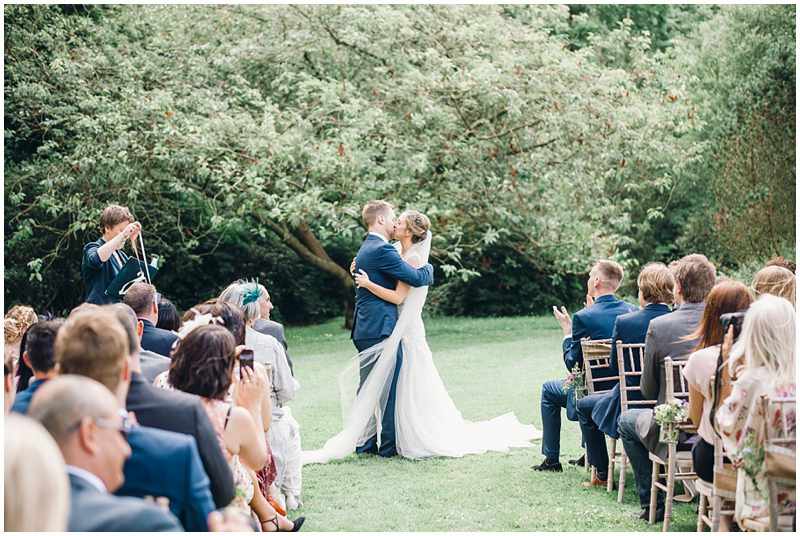 If you like what you've read in Neave and Patrick's testimonial, do check out my Weddings page and Instagram. If you've any questions, just drop me a line. It will be a pleasure to hear from you. HWG