Testimonial | Stanley (and later sister Nancy)
'Thank you so much Hannah for making our day so perfect. It was just what we had hoped for and so much more personal than a christening would have been. Lots of people have commented on how lovely it was.
It would be a pleasure to send you a testimonial and some pics. I'll get something to you shortly.
Thanks so much again.
Lots of love,
Nicola & Simon xxxxx'
Testimonial | Nancy
'We just wanted to say a huge thank you again for the most perfect ceremony for Nancy's naming day. It was wonderful and summed up all of our thoughts and feelings about our baby daughter and all she has brought to our family.
I think you could probably tell how moved everyone was by the number of people shedding tears! So many people said how much they enjoyed it and how wonderfully you conducted the event, but most of all how personal it was.
We can't imagine a more fitting celebration to welcome Nancy to the world. What made it even more special was the fact that you also did our son's naming day 2 years ago – we felt as though we were welcoming a friend back to our home!
We can't thank you enough Hannah.
With our very best wishes,
Nicola & Simon'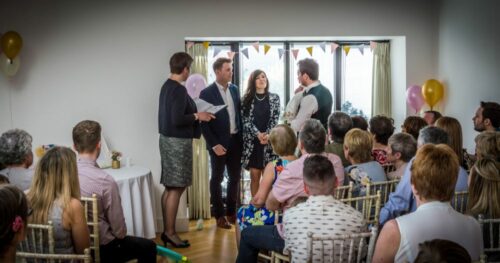 If you like what you've read in these testimonials, do check out my Namings page and Instagram. If you've any questions, just drop me a line. It will be a pleasure to hear from you. Hannah WG