Testimonial | Evie + Olivia
'Our little girls' naming ceremony was amazing and that was all thanks to Hannah. From the very beginning she made it so special for us as a whole family. Thinking of the script she made still makes me cry now.
It had every one of our guests feeling emotional afterwards and I still get compliments to this day on what a lovely day it was even if they had never heard of a naming ceremony before. My cousin told me that now she wants one for her children.
But Hannah's service went much further than just the ceremony. She stayed behind and spoke to our guests which was lovely of her and even though it was the very first time we had actually met her me and my fiancé felt we already knew her because she is such a warm welcoming person. We loved her so much we spoke about her performing our wedding.
We would recommend her to anyone that wants their day to be extra special. Hannah gives your day that special touch of magic to make fabulous family memories.'
Micheala
'Just for my part I'd like to say a big thank you.
As I must confess to a bit of apprehension beforehand about the ceremony, but your kind personality and professionalism soon put me at ease and I suspect also everyone else involved.
So once again, a big thank you.
Simon' (guide-parent to Olivia)
Testimonial | Lily
'I wanted to create a very special naming day for my little girl and I, family and friends – something non religious and very personal to us. I did so much research online and local to us and came across Hannah.
We had a couple of chats on the phone and I knew that the process would be enjoyable, organized and personal to us as Hannah has her clients at the heart of what she does. Being a great listener and writer was obviously a great advantage. I worked with Hannah to create a super special day for us.
The humanist ceremony itself was perfect, albeit a little crazy with lots of 2 year olds in the room! Hannah even organized us all afterwards to make sure we got the photographs we wanted. I'd recommend her as she is very experienced, kind and generous with her time and works with you to create what's right for you and your family.'
Sarah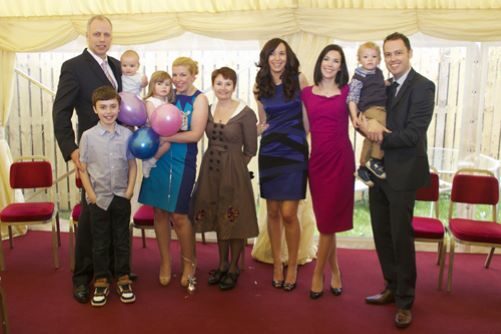 If you like what you've read in these testimonials, do check out my Namings page and Instagram. If you've any questions, just drop me a line. It will be a pleasure to hear from you. Hannah WG