Testimonial | Esme
'Hannah, It is us who wanted to send you a special thank you.
You were extraordinary to work with, and we will be "talking you up" to each and every one of our friends, for future events. For most of our family and friends, a humanist naming ceremony was an "unknown"; to a person, all have responded with glowing comments regarding how beautiful the ceremony was and how it changed the way they would think about comparable ceremonies like this in the future.
The impression you left went well beyond just that hour on the day! It will stay with them, and us, for years and years to come.
All the best and we hope our paths cross again in the future!
Cheers,
Brad, Kate, Esmé & Tilda'
Testimonial | Otto
'After our first call with Hannah, we knew she was who we wanted to be the celebrant for our son's naming ceremony. She has been a pleasure to work with, and she was absolutely right when she said we would enjoy the process – we definitely did! Hannah guided us to make a beautiful ceremony which reflected us as a family and the significance of the day. She delivered the ceremony very thoughtfully, with humor and warmth.
We would recommend working with Hannah because she really does put a lot of effort and thought into the entire process, and the end result was more then we could have hoped for.
Thank you for making our son's naming ceremony so special Hannah! We will treasure that day.'
Colette + Nicola
Testimonial | Red
'Thanks Hannah. You were great.
A true professional and it was reassuring for me to feel you in control so that Dale and I could be with family and friends. We are exhausted!
It was all we hoped for and more and so many people said it was such a special naming ceremony.
Minnie was marvellous! You were marvellous. Quite happy to give you a reference although they must be stacking up by now!
Love and Light,
Jo, Dale and Red x'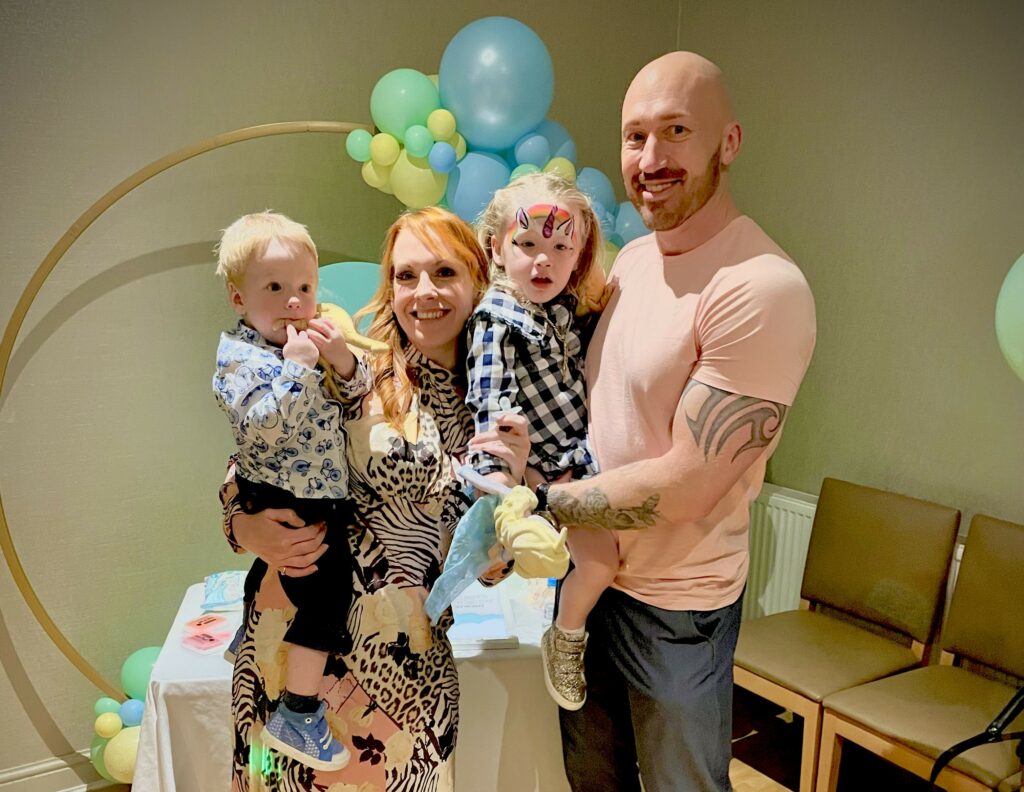 If you like what you've read in these testimonials, do check out my Namings page and Instagram. If you've any questions, just drop me a line. It will be a pleasure to hear from you. Hannah WG