Testimonial | Jenson
'I just wanted to email and say thank you so much for everything you did to make Jenson's Naming Day such a success. We have had such positive feedback from everyone who shared the afternoon with us and I have to say it was perfect for us!
The naming ceremony itself was so personal and worded beautifully and I can't thank you enough for how you calmed me down on the day! All the guests commented on what a lovely person you were and I couldn't agree more.
Thanks again for such a wonderful experience. We really feel proud of what was created for Jenson that afternoon and the memories will be treasured forever.
Best wishes,
Suzy & Jay
Testimonial | Milo
'We decided we wanted to welcome of son into the world – to celebrate his safe arrival, how much we love him and him being a massive part of our family. A day that he could look back upon when he is older.
It was a choice of ours to have a Naming Day, rather than a Christening or Baptism, as entering into a religion is not something that we feel that should be done for you.
We spent a long while searching for alternatives and found Hannah's details on a Humanist website as a Celebrant in our area. I contacted Hannah to ask if she could help and she could. We spoke and I explained what we would like and I was delighted when Hannah told me how her ceremonies work.
We answered Hannah's questions about us, our son, our love, our families, our values and lives together. Hannah turned the answers we gave into a beautiful script for our naming ceremony. When we read it – it made us cry! Hannah was a great help with suggesting ideas for reading too.
On the day, Hannah was fantastic, the ceremony couldn't have been any better. Everyone had an amazing day!
Thank you Hannah for your ideas, guidance and support on the day and before.'
Fran and Adi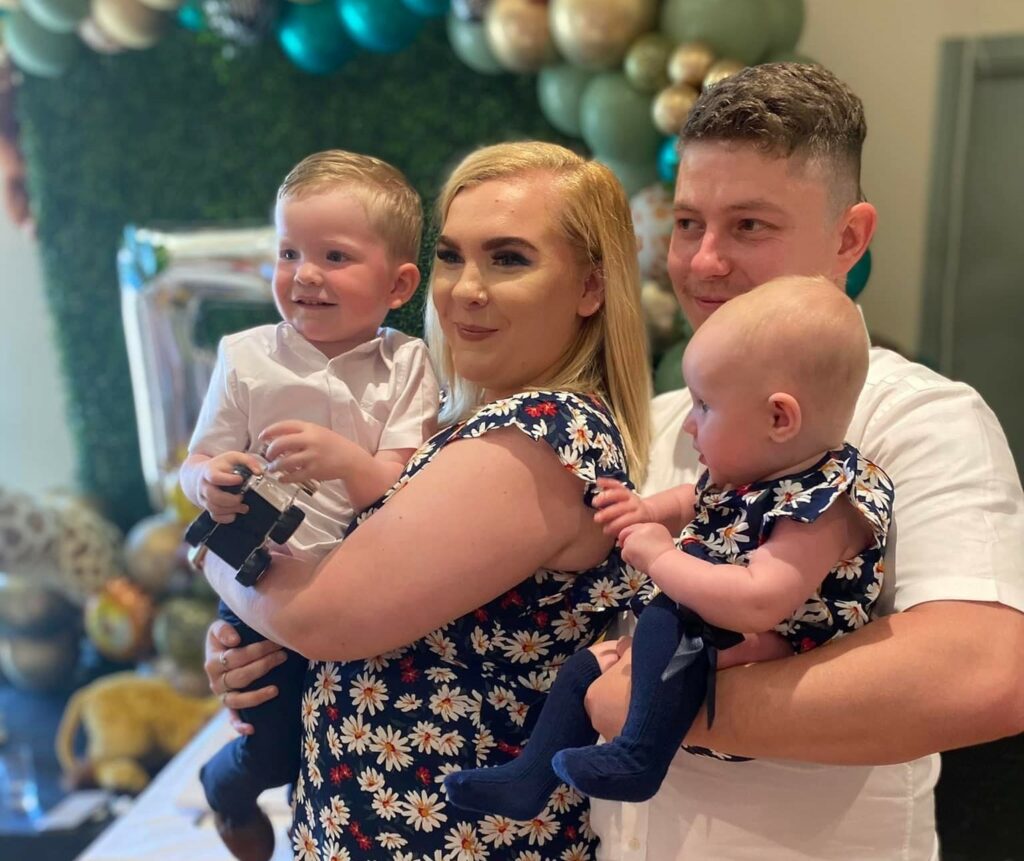 If you like what you've read in these testimonials, do check out my Namings page and Instagram. If you've any questions, just drop me a line. It will be a pleasure to hear from you. Hannah WG