Testimonial | Elijah + Aurora
'I can't thank Hannah enough for all the amazing work that went into my children's naming ceremony. I've been struggling to sum up just how amazing she was throughout the whole process. I'm not sure how many times I've re-written this and it still doesn't seem good enough!
After the pandemic caused us to wait what felt like a lifetime the ceremony was absolutely worth every second – truly magical from start to finish. We wish we could do the day all over again. The whole process was so easy and Hannah put us at ease every step of the way (even when the pandemic had us both pulling our hair out).
Every time I read the script it had me crying, and luckily I managed to hold it together on the day itself, many of my guests however did not. Everyone kept coming up to me after the ceremony to tell me how amazing it was, and how it was so personal and really summed us up as a family. People both laughed and cried and the whole day was a perfect mix of formality and familiarity.
I've already got plans for Hannah to do my wedding (when I get there) and any other ceremonies or bespoke writing I may need. Her knowledge and skills exceeded all expectations and was worth every penny.'
Becki
Testimonial | Kayla
'Your professional manner and the way you took the time to speak to all our guests was lovely!!
Thank you so much for your wonderful organisation and pulling all our ideas together. We can't recommend you enough!
I want to do a review for you…where do you want me to write it?! Ps It was a pleasure to meet you.
Gary & Lee Xx'
Testimonial | Leo + Amelie
'Thank you very much for a great naming ceremony, it had everything that we wanted. Everyone enjoyed the day and all said that it was a nicely put together, personalised service. Teresa mentioned that you put in an awful lot of effort for Luca's ceremony and that is why we selected you for Amelie's special day – I'm so glad we did.
Natalie and Andrew'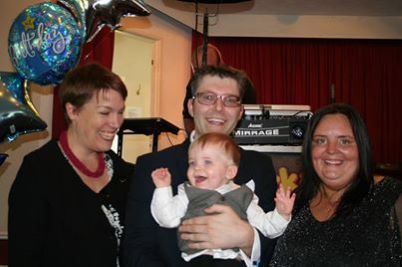 If you like what you've read in these testimonials, do check out my Namings page and Instagram. If you've any questions, just drop me a line. It will be a pleasure to hear from you. Hannah WG