'Thank you so much for playing a huge part in making our day so memorable.
To an absolute person, we have received glowing feedback on both you and the ceremony, which people feel was a real and genuine celebration of our relationship. On a personal level, it was an absolute pleasure working with you – you made it so easy and enjoyable.
So a huge thank from us. We'll always remember you and the day.
Kind regards,
Amanda, Cass, Harry and Alfie'
'Thank you so much for sending this through. We absolutely LOVE it! It's beautiful, engaging, funny and a perfect reflection of our relationship and our story. Thank you, thank you, for writing such a beautiful piece for us. We also really love the vows, and I think they are spot on and exactly what we'd like to say. THANK YOU! Amanda x' Email on reading first draft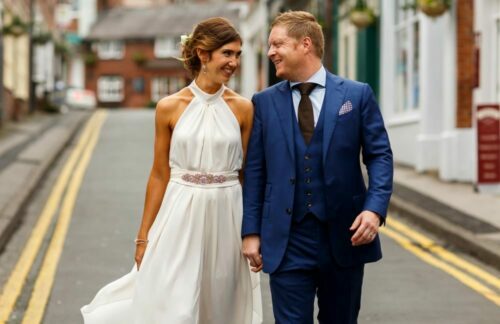 If you like what you've read in these testimonials, do check out my Weddings page and Instagram. If you've any questions, just drop me a line. It will be a pleasure to hear from you. Hannah WG