'We cannot even thank you enough. Words cannot describe how amazing it was!! It felt just incredible to have everyone there and your words were so powerful and intimate.
Everyone was telling us how much they loved the ceremony and how special it was, they really felt so personal. What a special day it was! I spent a lot of time yesterday getting teary!
You have been so great to work with – so calm and you really put me at ease when I needed it. Thanks again and if you need anything from us in regards to recommendations, statements etc let us know. We will certainly be shouting about you from the rooftops!
Loads of love,
Emma & Tom xxx'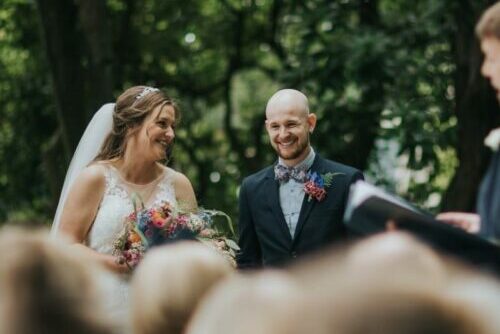 If you like what you've read in Emma and Tom's testimonial, do check out my Weddings page and Instagram. If you've any questions, just drop me a line. It will be a pleasure to hear from you. Hannah WG