'Hannah!!! Thank you, thank you, thank you from the very bottom of my heart.
You were truly fantastic. You delivered the most wonderful words to our friends and family and got the balance of time vs emotion spot on…Heavy on the emotion, just as we'd asked…The graph never lies!!!
Honestly, we made some great decisions throughout this whole wedding planning malarkey but picking you to host proceedings was definitely one of the best! Thank you for being totally brilliant. Everyone thought it was wonderful.
To quote my grandad… He's never been to a ceremony like that before…and he thought it was 'lovely'.
Big plaudits!!! Big love!! Big thanks!!
Carla xxxx'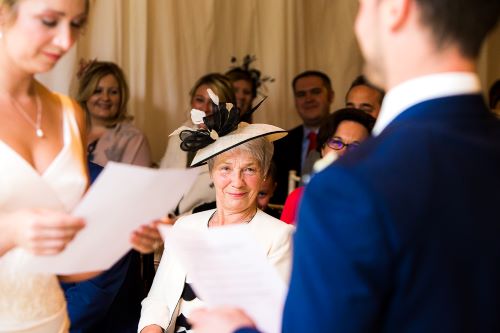 If you like what you've read in Carla and Ian's testimonial, do check out my Weddings page and Instagram. If you've any questions, just drop me a line. It will be a pleasure to hear from you. Hannah WG