'We loved the idea of having a bespoke and very personal ceremony on our wedding day. We had been to similar services in the past and felt that telling our story in front of all of our friends and family in our own words was extremely important to us.
After some research online, we found Hannah and she was absolutely wonderful from the very beginning of the process, all the way through to the day itself. The level of detail she captured about our relationship really gave our ceremony the personal touch we wanted, and her thorough communication leading up to the wedding made us feel safe and comfortable that it would run as smoothly as possible.
Her carefully chosen words and style of storytelling was lovely and so many of our guests commented on how unique, memorable, moving and joyful the ceremony was! We can't thank Hannah enough for delivering the perfect ceremony for us – one where we were relaxed and fully able to be ourselves!
Thanks so, so much Hannah!!! We can't thank you enough for all your help and support with everything!
Lucy and Dom xx'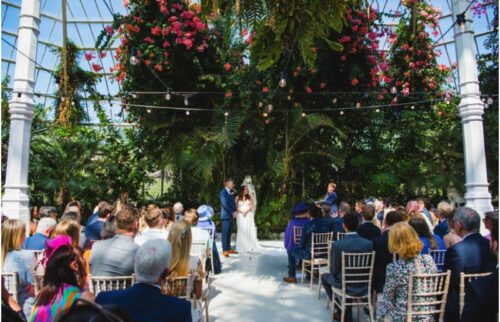 If you like what you've read in Lucy and Dom's testimonial, do check out my Weddings page and Instagram. If you've any questions, just drop me a line. It will be a pleasure to hear from you. Hannah WG