'Thank you for making our wedding day so perfect – romantic, moving and funny in equal parts! If you are looking for vows that are unique and truly meaningful, don't hesitate in booking Hannah.
She really guided us through the process and we definitely learnt more about each other and how we felt (both about each other and marriage) as a result. The time Hannah invests getting to know you, asking the right questions and putting together something beautiful really pays off.
Our vows were absolutely amazing and meant so much to us, and all our guests since the wedding have said how lovely they were. We cannot recommend Hannah highly enough!
Thank you a thousand times. Can we do it all over again?!'
Gillian and Ankit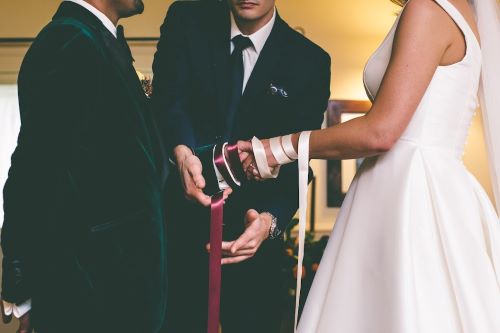 If you like what you've read in Gillian and Ankit's testimonial, do check out my Weddings page and Instagram. If you've any questions, just drop me a line. It will be a pleasure to hear from you. Hannah WG