'Choosing a wedding Celebrant seemed like an impossible task – we both knew deep down that we really wouldn't know if we'd made the right choice until the wedding was over. Yes, we had some cheaper quotes, but after a long and lovely chat with Hannah over the phone we decided to trust our instincts, and booked her for our wedding.
BEST. DECISION. EVER!
Our humanist ceremony was personal, emotional and warm, and crucially for us, it included everything we wanted it to, and nothing we didn't. We were both surprised at how much we enjoyed the 'tasks' that Hannah set us along the way in creating the ceremony – they gave us a break from manic party planning and an opportunity to reflect on each other and all the reasons that we were getting married for.
Her dedication was so obvious throughout the whole process; she was always there with a friendly text or email response to the tiniest questions, and amazing at teasing out details and information that wasn't always immediately obvious to us as being important!
Hannah's advice to treat the separate legal ceremony as the same chance to step back, reflect and relax together was spot on – our 'legalities' the week before the wedding took around 15 minutes witnessed by a couple of good friends, who we celebrated over pizza and wine with afterwards. It was the perfect way to get ready for what we both saw as the 'main event' the following Saturday.
On the day, we couldn't have asked for a more calming presence than Hannah's to make us both feel at ease, and guide everyone and everything into place without fuss.
Lots of our family and friends (including the usually unimpressed, super-cool, and picky types) said that they were surprised at how much they enjoyed that part of our day. We're lucky enough to be close friends with an amazing (and extremely critical) professional cellist, who played during our ceremony. He quite literally goes to hundreds of weddings every year, so when he told us that our humanist ceremony, and Hannah as the Celebrant, were the best he's ever seen, we knew we'd nailed it!
Thank you Hannah, for playing such a big part in making our wedding day the warm, fun, relaxed celebration of 'us' that it was.'
Jen and Jon
'We're on Cloud 9! Yesterday was the best EVER. Thank you so much for everything. The ceremony was just perfection – we were both completely blown away. Everyone needs you at their wedding! We don't have enough words to thank you enough. Jen + Jon xxx' Text following ceremony
'We just wanted to say thank you for the ceremony on Saturday. It was truly wonderful. It was a fantastic day and now we all feel very flat!! Kind regards, Debbie and Howard' Message from Jen's mum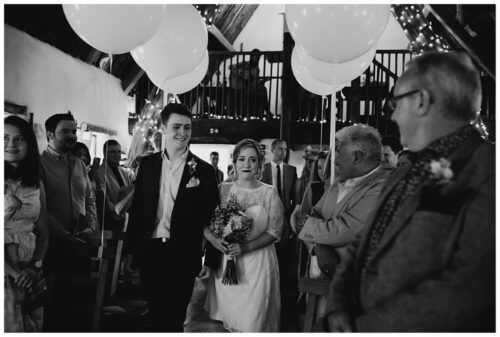 If you like what you've read in these testimonials, do check out my Weddings page and Instagram. If you've any questions, just drop me a line. It will be a pleasure to hear from you. Hannah WG