'Thank you SO much for everything. You're brilliant – the humanist ceremony was everything we could have wished for.
So many people told us it was the best wedding ceremony they had ever been a part of. So much laughter and joy, and the odd tear! The perfect mix of love, sincerity and humour.
Thank you, thank you, thank you. We're so grateful to you for marrying us! And for kick starting the day and setting the tone for the rest of the celebrations. It was magical.
Lots of love,
Jo and Sam xxx'
'We can't thank you enough. Thank you for sorting us all out and managing the ceremony; thank you for such a warm, funny and intimate ceremony; thank you for all your reassurance and care with us all. Sam'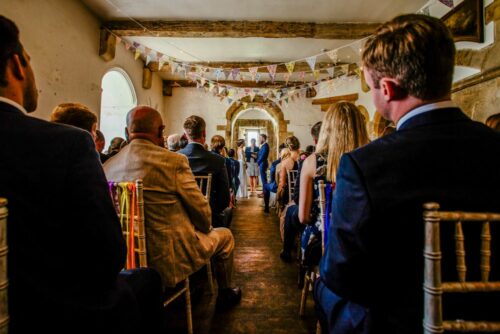 If you like what you've read in Jo and Sam's testimonials, do check out my Weddings page and Instagram. If you've any questions, just drop me a line. It will be a pleasure to hear from you. Hannah WG