'We knew from the word go that we wanted a wedding ceremony with a difference and one that represented how we are as a couple. We also knew we wanted to write our own individual vows to each other.
We had fallen in love with Beechenhill Farm's wedding venue and knew we wanted something that complemented our style of wedding. After looking into what a humanist ceremony would involve we knew this was exactly what we were after and having spoken to Hannah on the phone for the first time we knew from that instant that we could entrust her with our ceremony.
The process was fun and enjoyable. It made us think about our relationship and what we appreciate most about the other. Hannah was very flexible and patient during this process.
The day was exactly what we had imagined and more, it was perfect in every single way and we are finding it very hard to put into words. The emotion that was captured in the room and between the two of us is something that will stay with us until we take our last breath. We had lots of our guests come up to us after the ceremony crying and telling us that it was the best wedding they had ever been to.
If you're thinking you want a ceremony that is unique and personalised to you as a couple then don't hesitate to look into this type of ceremony. The amount of money we spent soon become irrelevant as we now know that every penny spent was 100% worth it as it was exactly what we had dreamt of and more.
At the end of the day you only get married once and we found that all the small thought through details were the ones that meant the most to us.'
Louise and Matt
'The emotion that you captured was like nothing I've experienced: it was like time stood still and we were all in this little love bubble. Such a precious memory/day. We're so pleased we found you to take our ceremony. Lots of love, Louise and Matt' Messages after the ceremony
'Thanks for making our ceremony just how we wanted it. Everyone said some lovely comments and that everyone was sobbing happy tears. We've really enjoyed the build up to the day. The day itself was perfect and more than what we could have ever wished for!' Lou and Matt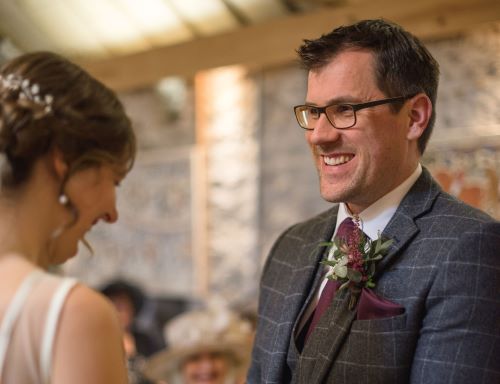 If you like what you've read in Louise + Matt's testimonial, do check out my Weddings page and Instagram. If you've any questions, just drop me a line. It will be a pleasure to hear from you. Hannah WG