'Huge, huge, huge thanks for Sunday.
You were amazing and we were 100% over the moon with your work.
You truly made the ceremony ours and we will never be able to thank you enough for everything you did. You are definitely in the perfect job for your talents and we would recommend you to anyone!
Will email when we get home and look forward to talking again.
Love and best wishes till then,
Sally, Sean & Sketti (their dog/also ring bearer)
Xxx'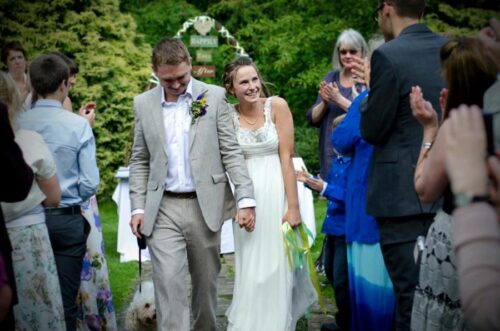 If you like what you've read in Sally and Sean's testimonial, do check out my Weddings page and Instagram. If you've any questions, just drop me a line. It will be a pleasure to hear from you. Hannah WG