'Thank you so much for all the work that you put into our humanist ceremony.
It was everything we hoped it would be and more and the process was made so easy by your friendly and professional approach to the whole thing.
We've lost count of the number of people who have commented positively on the ceremony, most saying similar things: how personal it was, how well it suited us as a couple, how enjoyable it was.
We were even told by one guest that it was the best wedding ceremony they'd ever attended and another said they wanted to become a Humanist Celebrant after witnessing it! My sister actually welled up a bit when she said how lovely it was and how special it was to hear her own words in the well-wishing at the end.
We really can't thank you enough for everything you did. You helped to make our special day perfect and no words can express how much that means to us.
Fondest regards,
Melanie and Carl'
'Hannah, this is truly beautiful. We've both read the script with tears (good ones!) in our eyes. I'm blown away by how beautifully you've linked the words we each sent to you and formed them into something so special. Thank you so much. Melanie and Carl' Message on receipt of their first draft.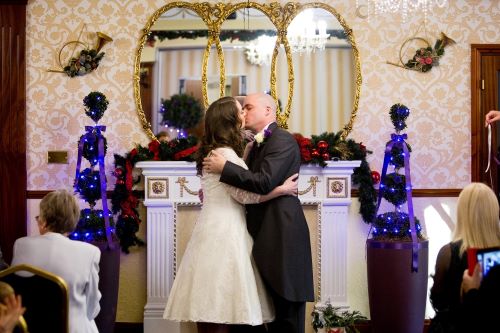 If you like what you've read in Melanie and Carl's testimonial, do check out my Weddings page and Instagram. If you've any questions, just drop me a line. It will be a pleasure to hear from you. Hannah WG